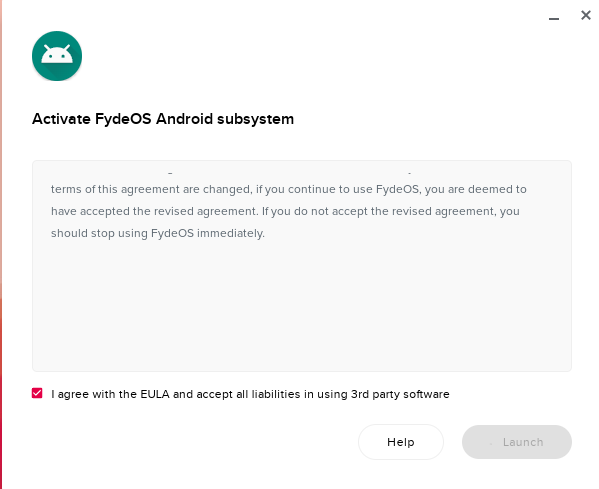 when I want to activate android, it stays stuck and the lunch button turns constantly.
i have aspire V5
Please note that the Android subsystem and Android related features are currently only available for Intel series graphics cards or AMD Radeon series graphics cards.
i have an acer aspire one 522 (amd apu c-50 codename ontario) everything work but when i turn on the android subsystem it show a neverending spinning circle i left all night and its still spinning please help
ive tryed chrome flex i could open youtube etc and its working fine as fydeos im not the only one stuck at the android subsystem
installing linux or android is a way to reduce e-waste and give some working hardware a new life
This CPU is too old to run the Android subsystem since it does not support the SSE4.2 instruction set. It is the limitation of computer science, and there is nothing we can do, sorry.
so how chrome os flex apps works ?
They are web apps, not android apps. Chrome OS Flex does not support android apps currently.